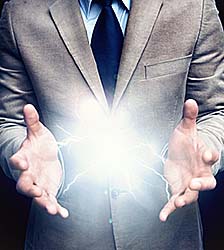 About 4 years ago I wrote a post where I summarized what I believed was the holy grail of what sold well and what kind of content was in high demand for online stock agencies. I was mainly focused on stock photography (microstock), and today's topic will be the same, albeit in an updated version: I know many of you have requested this for quite some time, so here we go.
What has happened in stock photography during the last 4 years? We have done some research in regards to what sells in 2012, and you should be aware of some big changes in the industry.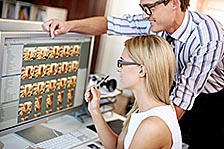 Decreasing sales and increasing competition
As all active microstock photographers must have noticed, we have seen a constant decrease in sales in terms of our return per image over the last few years. It's becoming increasingly difficult to shoot great images and profit from it in the same way as it was 5 or 6 years ago. Many critics have claimed that the microstock industry is almost entirely devoid of artistic sensitivity, and is instead only concerned with making an easy profit. But surprisingly, this harsh criticism seems to have had a positive effect on the industry as a whole, because although the return per image has decreased a lot, I have also witnessed an interesting tendency: To make sales now, it's  about getting back to the roots of photography. More artistic, less processed images, and a more naturalistic style, which I, personally, fully endorse. It's great to see some more artistic and natural images making their way up on the "most downloaded" lists as opposed to the more conventional microstock images that are always overly retouched, overly bright and overly clean.
In terms of overall industry image and concept popularity, we are seeing some stars falling while others are on the rise. And we are talking about some really huge stars here. Concepts and image types that used to sell better than anything are becoming less and less interesting for buyers because the market is now saturated with them. Below I have tracked some of the major shifts within 4 well-known microstock concepts: Lifestyle, business, health and wellness, and spa.
1. Lifestyle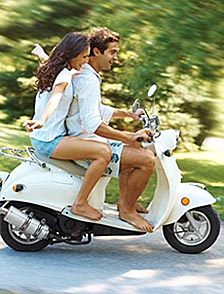 Lifestyle images covers the subject matter wherein people are photographed in various aspects and situations from their daily lives, e.g. engaged with their hobbies, working situations, preparing dinner, spending time with their family, etc. All the things that make up what people do in their lives and their choices in how they do them. It is usually depicted in a positive light, and "lifestyle photography" is often synonymous with images of memorable moments of family and personal life: birthdays, a day on the beach, looking at photo albums together, playing a game, etc. However, it's easy to see that the concept of "lifestyle" has become exceptionally well represented throughout all online stock libraries. The market is now flooded with lifestyle images because it's an easy concept to shoot. It is easy to go about and easy to compile a good shoot list of images you want to shoot while on set, and you don't need too many special props for the images to turn out great. We find that "lifestyle" has become such an overly crowded area that only a few images within this category will sell any more. Many images are lost in the vast sea of millions of similar-looking lifestyle images, and in order to excel, your images will really need to have something very, very unique about it to make it stand out from what else is out there.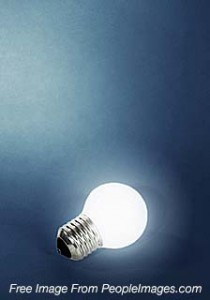 Now is the time for good ideas instead of mass production and as a new microstock photographer, I would stay away from lifestyle. The chance of getting just a tiny part of the action in this area is close to zero. If you look at PeopleImages.com, you'll see that new lifestyle images are continuously being added to our collection, but you will also see that the shoot dates are older. Almost all of these files are left-over files from the previous years or have been taken from trainee shooting. These are files that are still in the post-production state, and currently we're slowly but steadily working through the heap of undeveloped, unretouched and unkeyworded batches one file at a time. If you look at more recent shoots (check the shoot dates), you'll no longer find any of the traditional lifestyle concepts depicted. This is an important shift for us, as we are definitely one of the companies considered to be a major lifestyle images provider.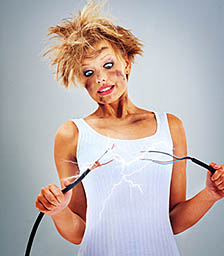 Last time I was shooting one of my favorite models, Emma, we opted against redoing the classic lifestyle concepts that we've shot with her so many times before, and instead we shot some very unconventional images of her.
Don't be an Instapundit!
Right now, we're seeing a very popular market for instagram-looking images. This kind of lifestyle photography has been commercialised to such an extent that now everyone can take fashionista images with their smart phones using one of the 1,00+ apps readily available to them. However, such trends in photography are often short-lived. Think of when we for the first time could take "sepia" tone images on our digital cameras. This effect became available on cameras about 10 years ago. People loved taking "sepia photos" that had that old 'authentic' look. After the "sepia" era, we saw the 'enhanced details-dodge&burn" era, that about a year ago was replaced by the new hype: Crossbalance! It was rapidly adopted by the fashion industry who did more cross-balancing than ever before, and now we see it at the extreme end with apps such as Instagram that can produce highly distorted and highly noisy shots. However, whenever anything goes to such extreme, there's usually a counter reaction just around the corner. While highly cross-processed effects are currently very popular, I can now share with you all that we have been planning to go directly against this trend and look beyond it. We are beginning to back away from this style, which does look very trendy but also highly processed. We strive for a more naturalistic and less processed style in our more recent creative briefs. You can create more naturalistic looking effects with very basic methods:
Lens flair
Silhouettes
Wind in the hair
Blitz
Funky color balance.
Tilt and shift lenses to distort the focal plan.
Lens babies
Foreground filters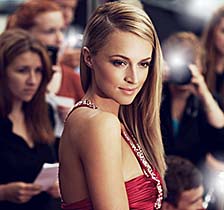 Unfortunately, we believe that the images of the "instagram wave" will appear very out-dated in 2-3 years from now, so we're staying away from this. Imagine your first reaction when you found out about the sepia effect: it looked great! But take a look at your sepia images now… Do they still look amazing? Or just amateurish and out-dated? My guess is that you will look at those overly processed lifestyle images in exactly the same way in a few years from now. In the arsenal of camera techniques there are plenty of tools which can help you to create very artistic and beautiful long-lived lifestyle images. My advice is to be careful about the over processing, and go back the basics.
I hope I'm not giving out too much of my soul here, because I'm basically revealing to you our production rationale for the next two or three years, but I do feel this way. I believe there will still be a good market for the instagram-looking images for the next year or two, but after then they'll be a dead duck. You'll have to be careful if you want to stay on top of your game, and you should always look ahead. At least for now keep a backup of your original non-instagram image files.
2. Business Images
The second major shift has been within an old-time super star of stock: Business images. It is still considered by Getty and many others as one of the best-selling concepts for any stock agency out there. We have seen that the kind of content I have been known for shooting – the classic business shots – has been copied, plagiarized and duplicated to an extreme that is some so overt that it is even public, as can be seen in this forum thread.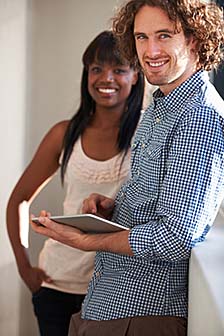 So extreme, in fact, that now even we find it difficult to compete in this sector despite this being an area I have always been known for shooting very well. Because of the formal format in which business images are used, they are often represented by a series of easy-to-go-to image types that can be done with relatively limited means and in an easily structured manner. Like we have seen with "lifestyle" concept, the market for business images is so over-saturated that it's almost impossible to get a piece of the action.
We do still shoot business images, but now when we approach this concept we focus less on the classics. While the classic business concepts are dropping in sales, we see an increase in sales depicting business in crisis. Personally I don't think this rise has much to do with the global financial crisis as such, so much as that we, as human beings always have a lot of crisis- related concepts in mind. The financial crisis is now slackening in many parts of the globe, but we still use its rhetoric and metaphors in the things we publish. Because of this, there is still a great demand for images related to the concepts of the less savory side of business life. People are less occupied with the fun and happiness of business, and are more focused on serious issues such as long working hours, stressful working environments, the familiar "back pains from sitting in the office chairs for too long", etc. which photographers have tried to avoid shooting for years.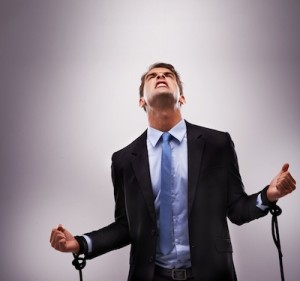 Last time I did a business shoot with one of my other favorite models, Rodrigo (who is also, by the way, the most 'downloaded man' in the world), I didn't shoot any of the classic business concepts at all. Instead I only focused on strange and more conceptual ideas. More wild concepts. While the sales for these kinds of concepts are still relatively small, they are already greater than the sales of newly-produced images depicting classic business concepts that are so overdone right now.
3. Medical/Health
Almost everything said about business can also be said about medical images. Swop the suit for some scrubs, give your models a stethoscope instead of a mobile phone or a clipboard, and that's basically it. It's so easy to create, and there are so many of these kinds of images that it's almost impossible to get a cut of the field with any success.
Images of healthy foods have been a major part of the stock industry for a long time, but here we are seeing an interesting new tendency: buyers are moving away from the foods generally perceived as healthy to more specific food issues. Food images are not something we have done much of in the past, because it is so simple and not very specific, but with the food frenzy going on amongst people today, it becomes much more interesting for us to do. We recently did a shoot in which we focused mainly on low GI foods and not just on the fresh and healthy looking fruits and vegetables.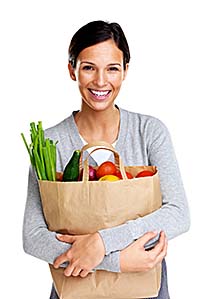 The properties of the ingredients are becoming more important than their physical appearance. Also, this shoot can be interesting for up and coming photographers as well, because it's one of the simplest things to shoot. You can shoot the most basic and simple stuff, but because these concepts are now becoming increasingly popular, you can still make it work. And with almost no production costs at all! If you want to succeed in this area, you shouldn't focus on "healthy foods". You should focus on low GI foods, Paleo, raw, low carb, gluten free, lactose intolerance, vegan, dietary supplements and other similarly specific food concepts. Start at the basics, and when it becomes more and more crowded, you'll have to get more creative as to how you depict these foodstuffs. If you're wondering what low GI foods, Paleo and raw foods are, you should definitely do some research on them and get started. Instead of thinking "healthy foods" think "food issues" and get super specific.
I was a bit unsure as to whether I should mention such specific things, but there's no denying it: these things are currently extremely popular. So hurry out and shoot some of it (-before I do!)
4. Spa/Wellness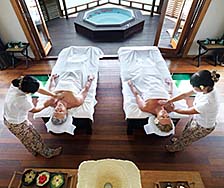 Income from spa and wellness images has a seriously unhealthy profit margin right now. This is also due to the fact that it's a relatively easy concept to shoot if you have a good-looking girlfriend, sister, mother, child or friend, and everybody enjoys being able to deduct a spa treatment from their taxes (-I don't blame them at all!). But it's too easy to shoot for most people, and we almost don't shoot any of these kinds of images any more. There are about 15 high-selling spa images, and each of them has been shot about a gazillion times.
The chances that you will hit the jackpot in the area of spa and wellness are very slim. You're competing against millions of images, and there are really only 15 different versions which buyers are interested in.
Buyers have moved on from focusing on 'inner peace and healthiness' to a more 'body conscious' wellness. Because of this, sport activities are becoming increasingly popular. Especially sports like bicycling (in the US) and CrossFit training, and other natural kind of activities like that. We also find that images depicting "manly work" and getting more in touch with nature and natural surroundings are also on the rise in regards to sales. Sexy and nude concepts done in a very professional, tasteful and artistic way are also becoming increasingly popular, and are drawing on this idea of body consciousness.
In my previous post I talked about the importance of shooting niche concepts besides the more classical stock images, and today I'll go as far as to say that the only concepts you should be shooting are niche concepts. You'll be depicting subject matters that will actually have a chance to make a sale. The list I provided back in 2008 is still valuable, but you must consider the bigger changes that have occurred in the industry since then.
I wish all of you the best of luck! And now I'd better hurry out and get some shooting done before you all flood the market with images based on these ideas  🙂 Happy shooting!