Dedicated to my father.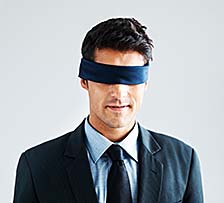 When I was young, my father would tell me this story: He said that if he really had to judge a person's character, an aspiring colleague or somebody about to be hired, he would ask himself the following question:
"Would I want to spend a weekend in this person's company?"
As you can imagine, a lot of people did not pass the "weekend test", and if you ask yourself that question about the people in your life, and not only your colleagues, who would actually pass the test?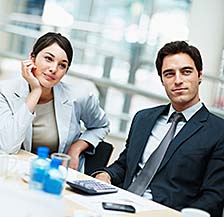 Good references, qualifications, academic papers and perhaps even a mind-blowing sales pitch can sometimes exercise a chokehold over your better judgement. Ultimately, the "weekend test" forces you to think more deeply about a person's inner makings, their empathy, their listening skills, their intellect and so on. It compels your intuition to take note of the small irritating things that you knew were there, but were about to overlook, perhaps because of a impressive application or a flashy presentation at the board meeting. It forces you to think, "Who is this person actually?" and immediately after that you might find yourself asking questions like, "What would we talk about?" or, "Could I have a good conversation with this individual?"
This simple mind trick can make you see a little more clearly who it is you are dealing with, and it can offer a small insight into the feelings, irritations or enjoyments that you might experience if you had to work with this individual for a year, two years or even longer. It's a great tool and I will try to illustrate that the following real life example: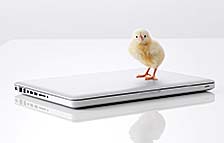 I am often approached with a lot of investment projects, and sometimes people even travel quite far to be able to pitch me an idea. So once the conversation has begun and the ideas are flying around and you feel like you are in the midst of a creative hub, I always think of the weekend test.
I had this experience some years ago when approached by a company which you might know or have heard about but which we for the sake of privacy shall call Company X. It was a big project, already into the millions of USD for the series A venture funding. This basically means that the total evaluation for the company was in the region of millions of USD even before there was anything to show in terms of real profit or market share. This happened rarely back then and even more rarely now, but this was before the financial crisis. I feel I can talk about it now, because many years have passed and it became such a huge flop. I had many meetings with their team, in fact I had probably about ten or so meetings with them, because I liked their idea and had something similar in the works myself. In the end, I had this funny feeling that both of the primary individuals I was negotiating with would simply not pass the weekend test. We are not just talking about a small fail, I mean I would've probably paid a handsome fee not to spend the weekend in their company. When I realized that, it hit me quite hard, because I liked the idea so much, but somewhere in the process my judgement had got a little clouded. I ended up concluding that If I did not want to spend a weekend with them, many other people would probably feel the same way. I backed out. I cancelled my entire involvement (and we are talking about six figure sums here), and I dropped the deal completely. I simply did not trust their character.
It ended up being one of the smartest decisions I have ever made. Less than six months after the launch of their project, the management was so enraged with each other that in order to get any work done they had to work from home and not be in the office together.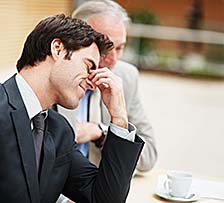 And not only was the company mired in in-fighting but they would also get into wild ego battles with the other players in their market sector and soon became so unpopular that their partner companies stopped supporting them. Their business plan and the idea itself was brilliant and there was plenty of reasons for other partners to join in, but if the people involved are insufferable, then no amount of business potential can make up for that.
So when in doubt… Do the weekend test and if you reach the same conclusions as me, you know what to do. Life is too short to spend with people that don't pass the weekend test!
I thought about ending this post with a classic, "Remember to share this post with your friends" but then I thought. Who in their right mind would do that? Unless you are spending this coming weekend with them, you would basically be implying that they don't qualify. It would probably be the worst possible post to share actually, making it possible to hit an ultimate low on your Facebook status. So for your sake and for the first time since the term "social media" was ever taken into use, I will say this instead: Don't share! – Keep it to yourself!
And by the way: Have a great weekend!